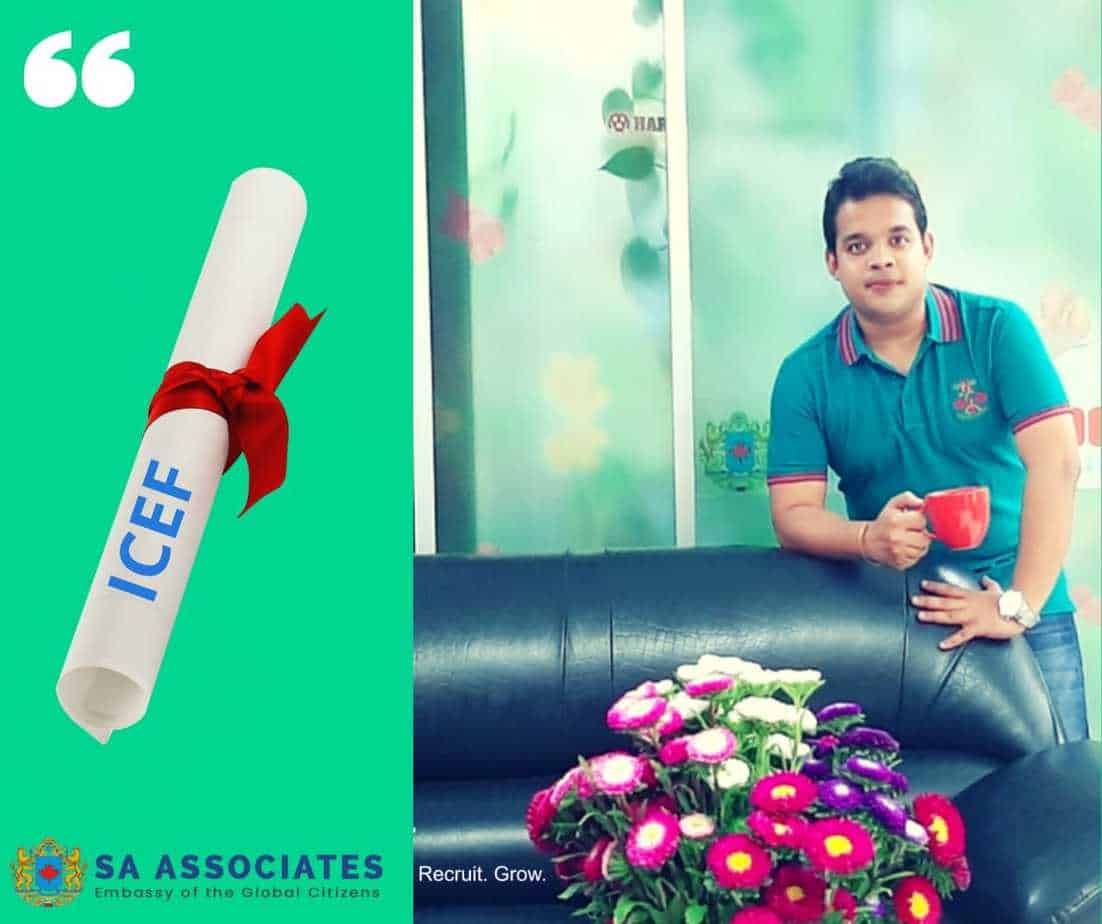 International student recruitment agencies play a vital role in global student mobility. However, the field is very complex and is always changing. High-quality professional development is an excellent way to distinguish your company as deeply committed. Agencies with counselors who have completed an ICEF training course are recognized by partners and peers as leaders in the industry.
Congratulations Mr. Ananjan Goswami (Finn) on successfully achieving the qualification of ICEF Trained Agent Counselor!
So, Total 7 Executive are now ITAC Certified from one organization , and yes this is SA Associates.