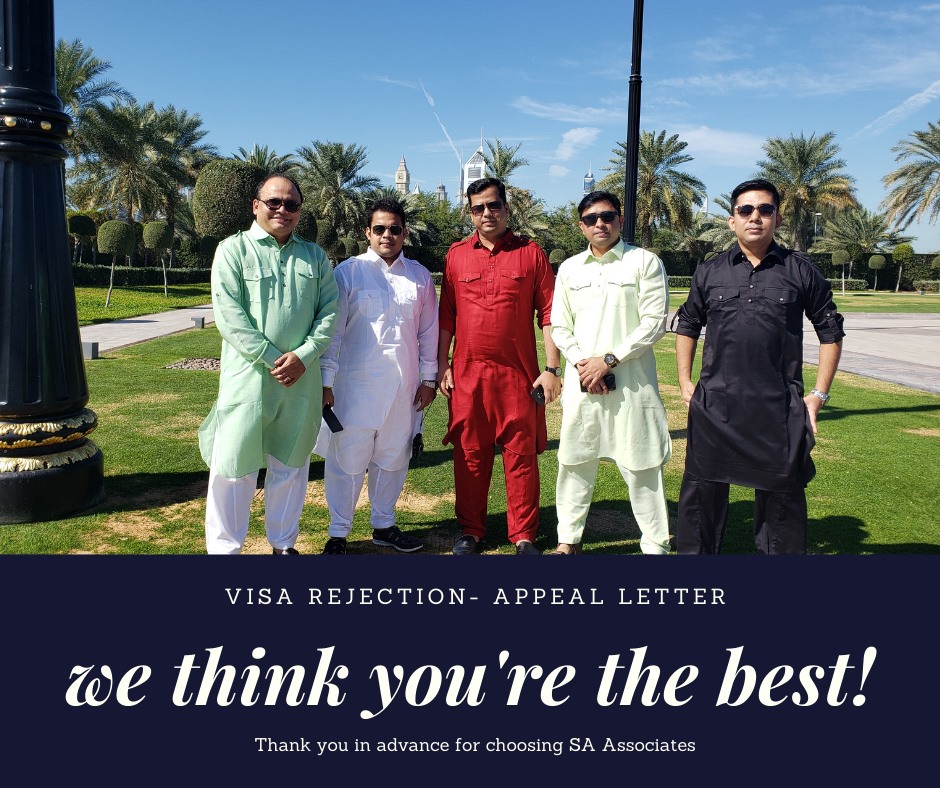 ভিসা রিজেকশনের পর যে কভার লেটারটি লিখে একজন ভিসা অফিসারের মাইন্ডকে ৫০% পজিটিভ ডিসিশনে নিয়ে আসা যায়, সেই কভার লেটারটির ইন্টারন্যাশনাল ভার্সন " Appeal Letter " | এবার আসুন , পোস্টটা পড়ে দেখি , কি কি বিষয়কে গুরুত্ব দিয়ে একটি ভালো কভার লেটার লিখা উচিত ?
Use a proper cover letter format (one-inch margins, line spacing of 1.15, and an 11pt or 12pt classic font).
Always remember to provide your contact information (e.g. phone number and email address), and if possible add a link to your LinkedIn profile which brings more professionalism.
Do not add or share other social media links such as Instagram, Twitter, or Facebook.
* State when you filed your application as well as the purpose of your visit
* State the date when received the visa denial decision.
* Explain the reasons why your visa was refused, as given in the rejection letter you got from the High Commission (if you did)
* List and explain the reasons why you believe the rejection was incorrect
* Do not forget to put your signature at the end of the letter, after you print it
Most Important factors:-
1. Convey enthusiasm for the first application's errors. …
2. Highlight a mutual connection. …
3. Lead with an impressive accomplishment. …
4. Bring up something newsworthy. …
5. Express passion for what you do. …
6. Tell a creative story. …
7. Start with a belief statement.
8. Show you're the best for the position and explain why you want to be part of the company and the value you will bring.
9. Don't argument , never give any example or reference ( visa success )
10. Follow the all points ( 1-9 ) according to your refusal causes.
Always proofread your cover letter before sharing with Visa Officer. Double check for any types or grammatical errors. Spell check is your best friend here! Use grammarly!
Your cover letter addressing to Visa Officer is an opportunity for you to tell your story, without being stuck in the formatting constraints of the Visa Officer resume.
একজন দক্ষ অভিজ্ঞ ক্যারিয়ার এন্ড ভিসা কনসালটেন্টের হেল্প নিয়ে তবেই কভার লেটারটি সাবমিট করুন | নইলে হিতে বিপরীত হতে পারে !! — শা অ্যাডমিন ম্যানেজার