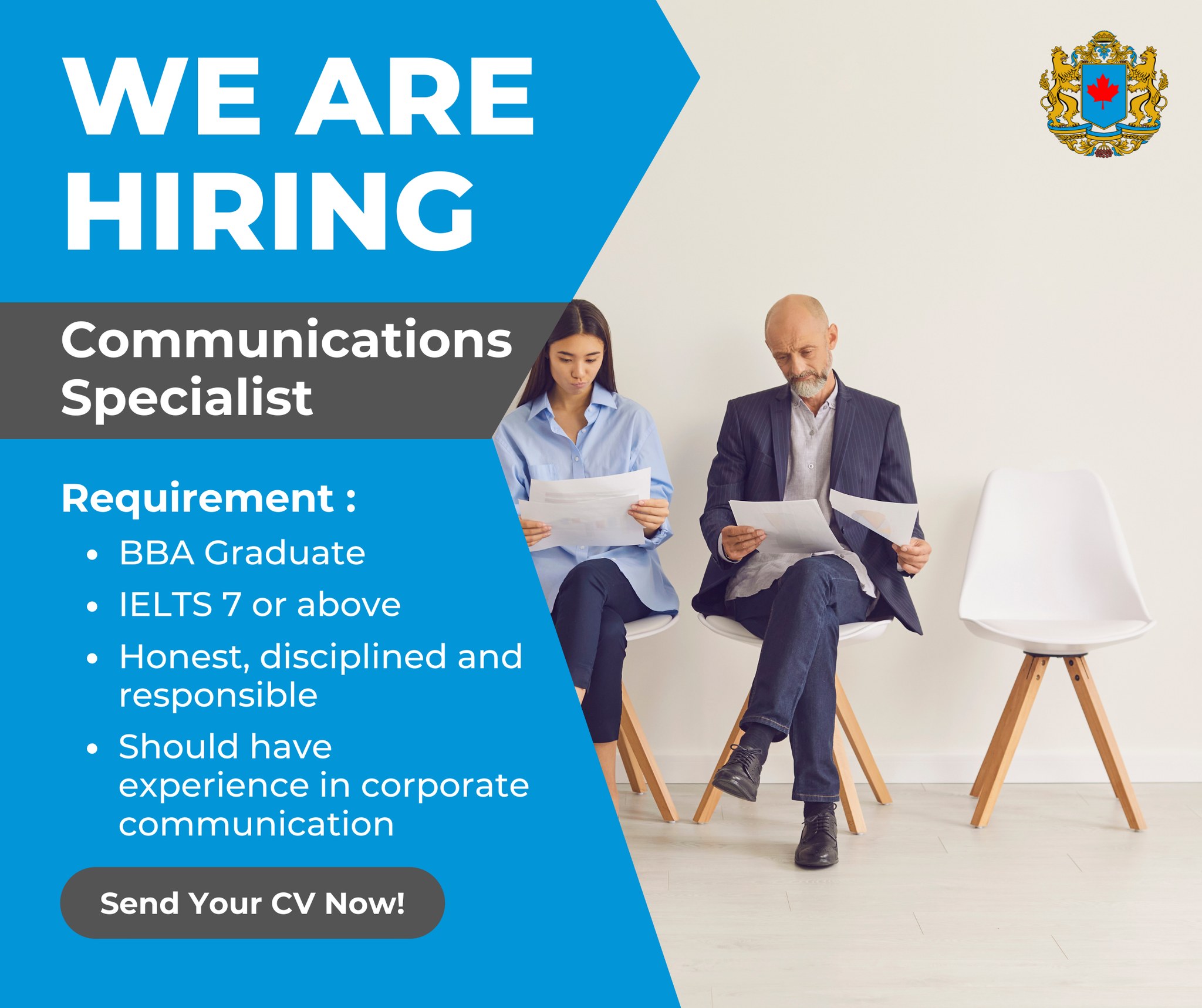 সুখবর ! SAA-এর দলের জন্য একজন যোগাযোগ বিশেষজ্ঞ প্রয়োজন যিনি সমস্ত কর্পোরেট চিঠিপত্রের দায়িত্বে থাকবেন। এর মধ্যে শিক্ষা প্রতিষ্ঠান এবং ব্যবসায়িক অংশীদারদের সাথে যোগাযোগের পাশাপাশি কোম্পানির চুক্তি এবং চুক্তি নিয়মিত আপডেট করা অন্তর্ভুক্ত, কিন্তু এতেই সীমাবদ্ধ নয়।
আমরা ইংরেজিতে উচ্চ দক্ষতার সাথে একজন উত্সাহী ব্যক্তিকে খুঁজছি
। সম্পর্কিত ক্ষেত্রের কোনো অতীত অভিজ্ঞতা প্রশংসা করা হবে এবং অগ্রাধিকার দেওয়া হবে.
এ আপনার রেসুমে পাঠান:
[email protected].
.
Good News! The team at SAA requires a communication specialist who will be in-charge of all corporate correspondence. This includes, but not limited to, communicating with educational institutes and business partners as well as regularly updating company agreements and contracts.
We seek a passionate individual with a high proficiency in English. Any past experience in related fields would be appreciated and prioritized.
Send over your Resume at [email protected]