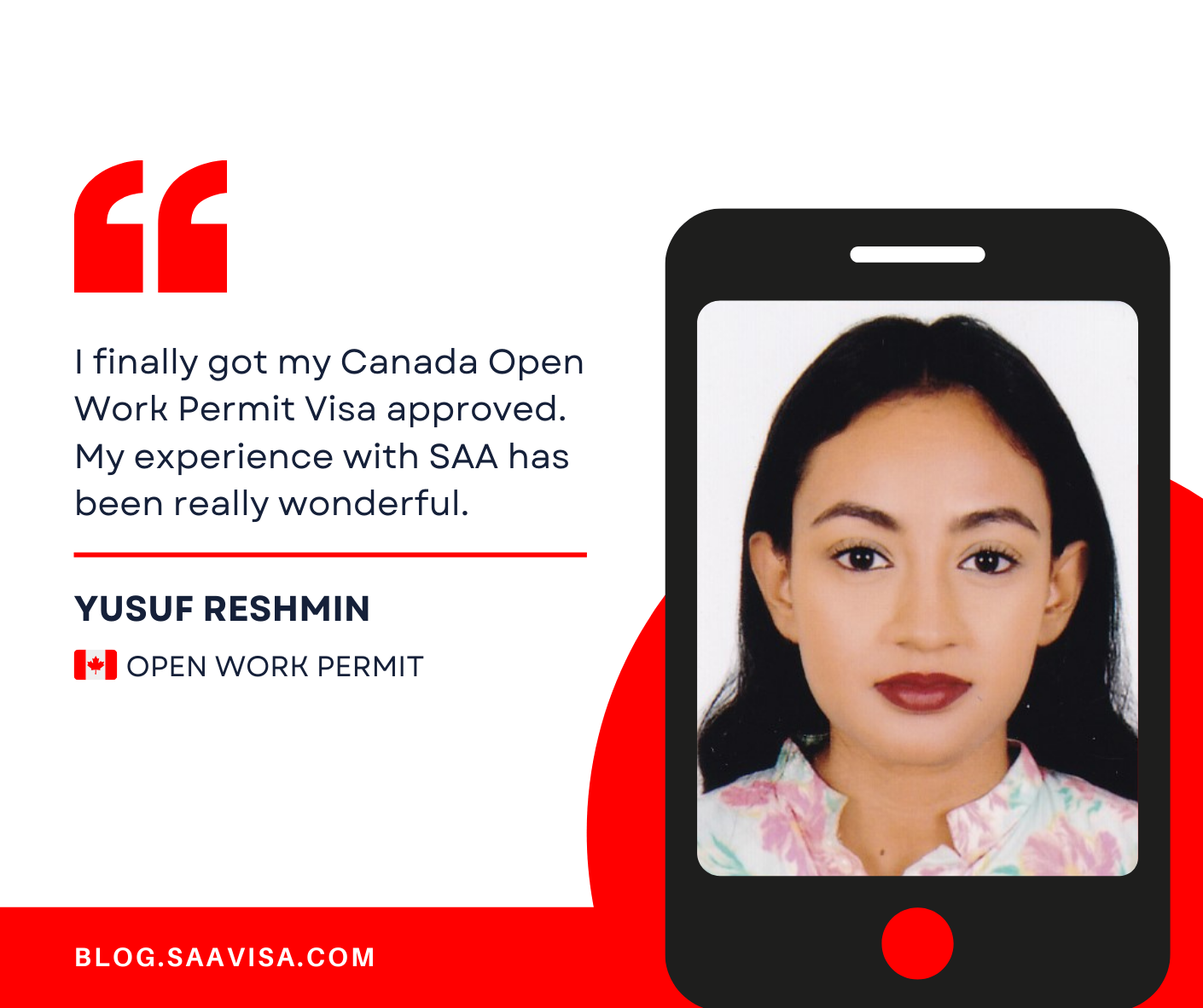 Thank you, Madam, for taking our service to get an open work permit visa. We are so glad to serve you from our end.
Again, thanks to Mr. Tarek Ahmed Khan ( spouse of Mrs. Reshmin ), who received a Study Permit Visa through us to pursue a master's degree-ECE at the University of Windsor.
SA Associates: Place of Trust and Commitment.